There are many stores to buy party supplies in Doha but among all these party shops in Qatar which one provides a complete list of quality party accessories and goods?
Many online decoration shops in Qatar are supplying various items for celebrations and ceremonies but which one is the most professional one in terms of quality, price, product variety, and creativity?
Read this article to find one of the best centers of party supplies in Doha and Qatar. The one which offers economic and competitive prices for premium quality party products and the one that is full of new and novel ideas for party decorations.
CPalace- online center of party supplies in Doha
CPalace located in City Center Doha supplies all kinds of accessories and goods for parties and celebrations. We do our best to make memorable moments for you and your loved ones. We are along with you from the first step of preparing party decorations to the last.
Balloons, ribbons, boxes, dolls, favors, soft toys, Pinata, banners, garlands, flowers, cake stands and so many other party supplies are provided by CPalace for Doha and Qatar.
Easy shopping!
CPalace website with high speed has provided an easy way of shopping party supplies in Doha and Qatar. The process of purchasing CPalace products is so easy and happens in only a few seconds through the website of CPalace.
Nowadays people prefer to buy their needs from online stores instead of going to shops in traffic. CPalace center of party supplies in Doha is the solution. Sit behind your computer or enter CPalace website by mobile phone to see the complete list of products, sign up, then just click on the chosen products and send them to your purchase inbox. The rest is the easy process of payment! Your purchased products are sent to you on time and with no latency.
Creative ideas!
CPalace tries to make different and innovative parties and celebrations! For instance, CPalace is one of the main suppliers of Piñata in various shapes and colors.
Piñata is a paper or textile container or vessel filled with candies, fruits, sweets, dolls, and toys.  This jug or pot is suspended from a height and broken open by blindfolded children as part of a birthday or celebration! Piñatas are mostly animal-shaped containers. However various shapes can be prepared by CPalace. It is so entertaining, isn't it? You can see some kinds of these Piñatas in this LINK.
The creativity of CPalace decorators in providing new and novel accessories for parties is the reason that many people of Qatar choose CPalace among all the party shops. We love our customers and respect their opinions. We accompany you in all steps of your celebration and make you relived. Especially for some important celebrations like weddings, our creative ideas and accompaniment are so invaluable.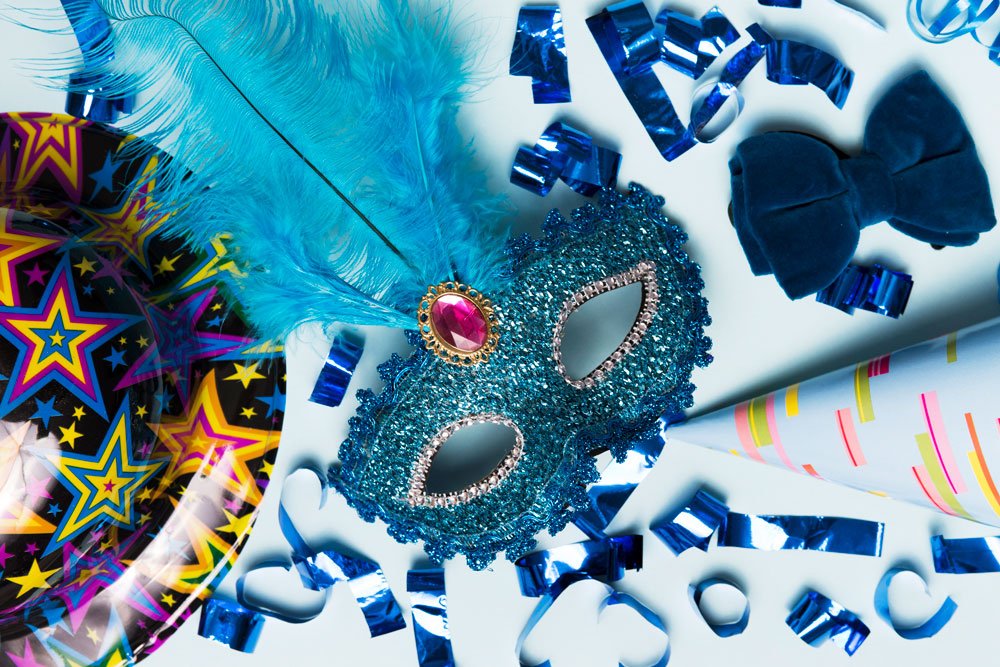 All types of Balloons in CPalace- energy of parties!
CPalace supplies various kinds of balloons to make a colorful party full of energy and beauty. Today balloon decorations are attractive for many people in various types of celebration. However, in the past, it was used mostly on birthdays.
CPalace can print your company logo, slogan, or message on balloons to be used in company celebrations like seminars, conferences, business dinners, trade shows, and etc.
The name or age of you and your loved ones can also be printed on balloons to be used in birthday parties. In outdoor celebrations, helium balloons are floated in the air and it can make a very interesting and enjoyable environment especially for children.
Qualatex balloons that are famous for their environment friendliness are sold at CPalace too. Just tell us what you like! We provide it in the shortest possible time and at affordable prices.
Everything you wish is here!
CPalace list of products is very complete and clients can find anything they like in this comprehensive source of party supplies in Doha and Qatar. Favors and gifts, table decorations, giant garden games, Piñata, candle, banners, cake stands, ribbon, flowers, napkins, garlands, tents, boxes, cake toppers, masks, hats, wrapping paper, tableware, and so many other interesting products are sold in CPalace online website.
No need to visit many shops to find what you need for your celebration. All of them are available in one online party shop!
Discover unforgettable party ideas in CPalace online store!
Our decorators are professional in their job of designing and decorating parties and celebrations based on clients' tastes. Your business events, religious celebrations, national days of Qatar, weddings, birthdays, baby reveals ceremonies and all other types of parties become more memorable with creative ideas of CPalace.
Our designers and decorators respect the customer's taste and opinion and guarantee to design and create the decorations exactly like your dreams. Whatever you imagine in your mind can be created in reality with the help of CPalace team. You and your loved one deserve the best!
What themes have you chosen for your party?
Any theme you choose for your birthday party or other celebrations can be supported and prepared by CPalace, panda bear, unicorn, Spiderman, Alice in wonderland, dinosaurs, minions and so many other interesting and attractive themes! Most children prefer to choose a certain cartoon theme for their birthdays to print the relevant pictures on balloons, dishes, banners, cakes and etc. CPalace can do it professionally. CPalace party supplies in Doha contain birthday accessories and goods with any theme you like. Just call our artists before the celebration and ask about your theme! We prepare them on time for your celebration. We are working hard and endeavor to make everything beautiful, memorable and attractive.